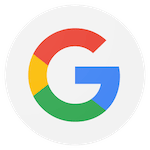 I am so happy with Sam and Stax Elite. I started training with Sam three years ago when I was turning 50.
I was over-weight and a bit un-motivated (not having been in a gym for more than 10 years). Sam took the time to find out what my goals were and worked with me on reaching those goals. Sam provides Semi-Private personal training which is limited to 5 people at most per class.
Like myself, a lot of Sam's clients are professionals (doctors, lawyers, engineers, etc.) that want a better quality of life. Sam also helps young (high school and college) athletes gain an edge. Sam is a former D1 scholarship athlete and he has experience building strength, balance, quickness, agility, and flexibility; he helped my son (a lifeguard) get in amazing shape. I couldn't be happier with my experience with Sam and Stax Elite!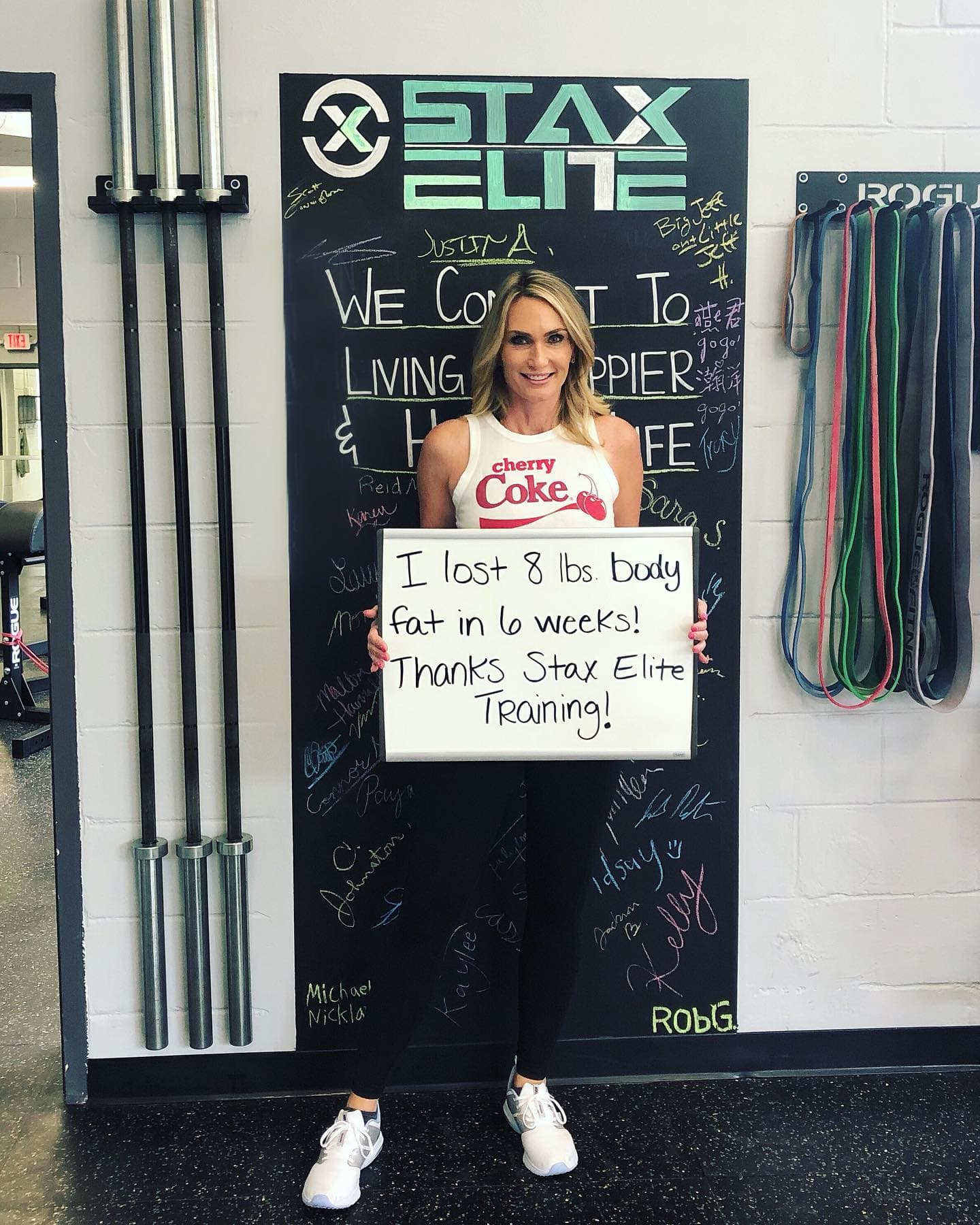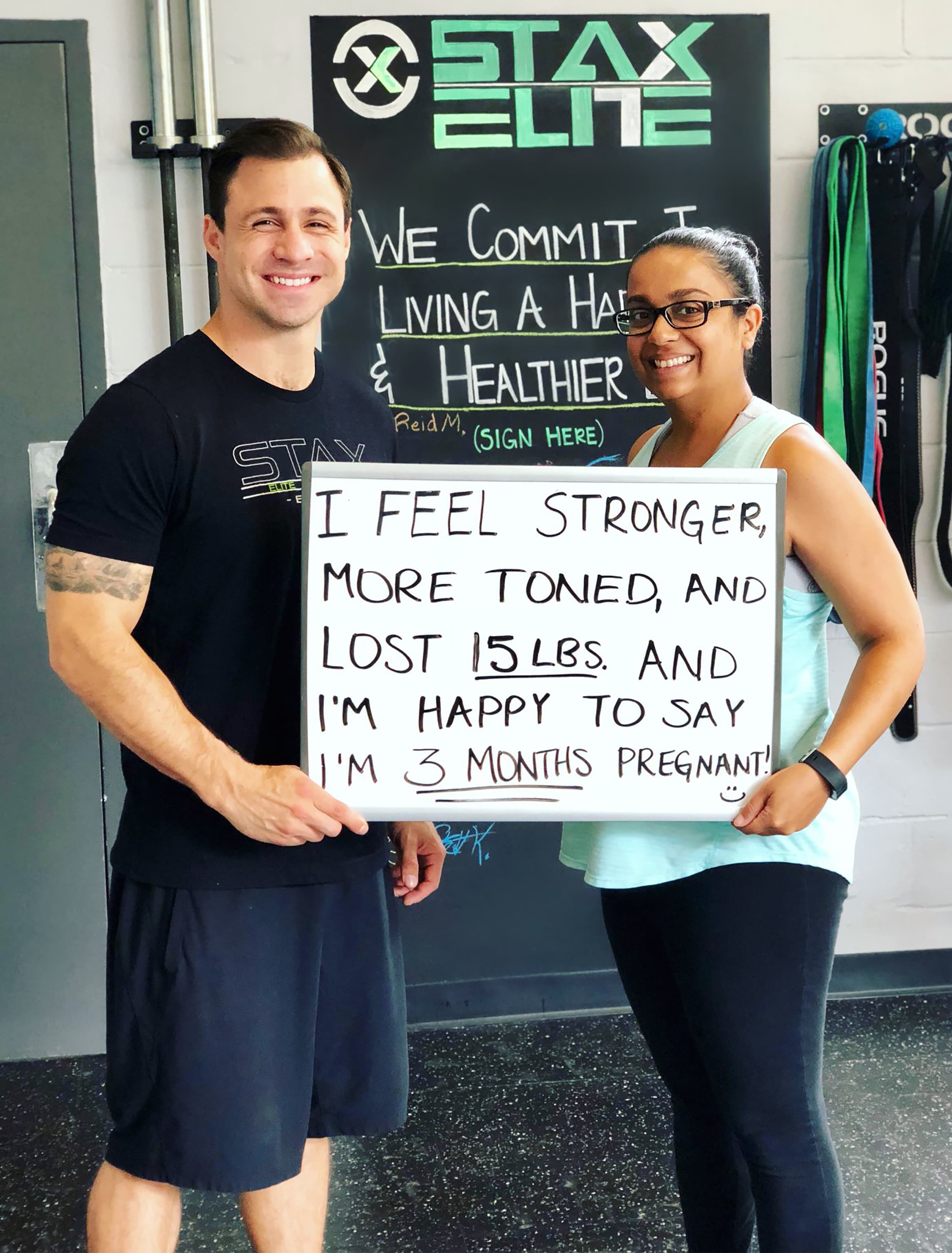 "I joined Stax about 8 months ago. I was looking for a personal trainer to help me lose weight to help improve my chances of getting pregnant. I have fertility issues and being overweight was not helping my situation. I found Stax back in July but was initially hesitant to contact them because I was intimidated. I thought the trainers were going to be typical "meat heads" that were just going to go through the motions like I've found at other big gym locations. I finally decided to give them a try. After meeting Sam for the first time, I knew he wasn't going to be a typical trainer. He personable, caring, and takes a genuine interest in your fitness goals and just your life in general. It's like talking to a friend every time I train. Since starting my training at Stax, I feel stronger, have toned up, and have lost about 15 lbs. I am also happy to say I am 3 months pregnant with my second child. I continue to come to Stax because I want to maintain a healthy pregnancy and plan to come back as soon as I can after having this baby to continue my fitness journey." Stax is THE BEST! If you are looking for trainers that are really detailed with your goals, you must train here. The trainers are not your average joe that just got some certificate. They are incredibly knowledgeable about anatomy, kinesiology and nutrition. Coming off an intense injury, they work alongside my physical therapist to do mobility, meet my goals and even add in the nutrition. It's an comprehensive package that everyone really needs and can majorly benefit. Check them out! They really do know what they're doing and are beyond geniuses in their field!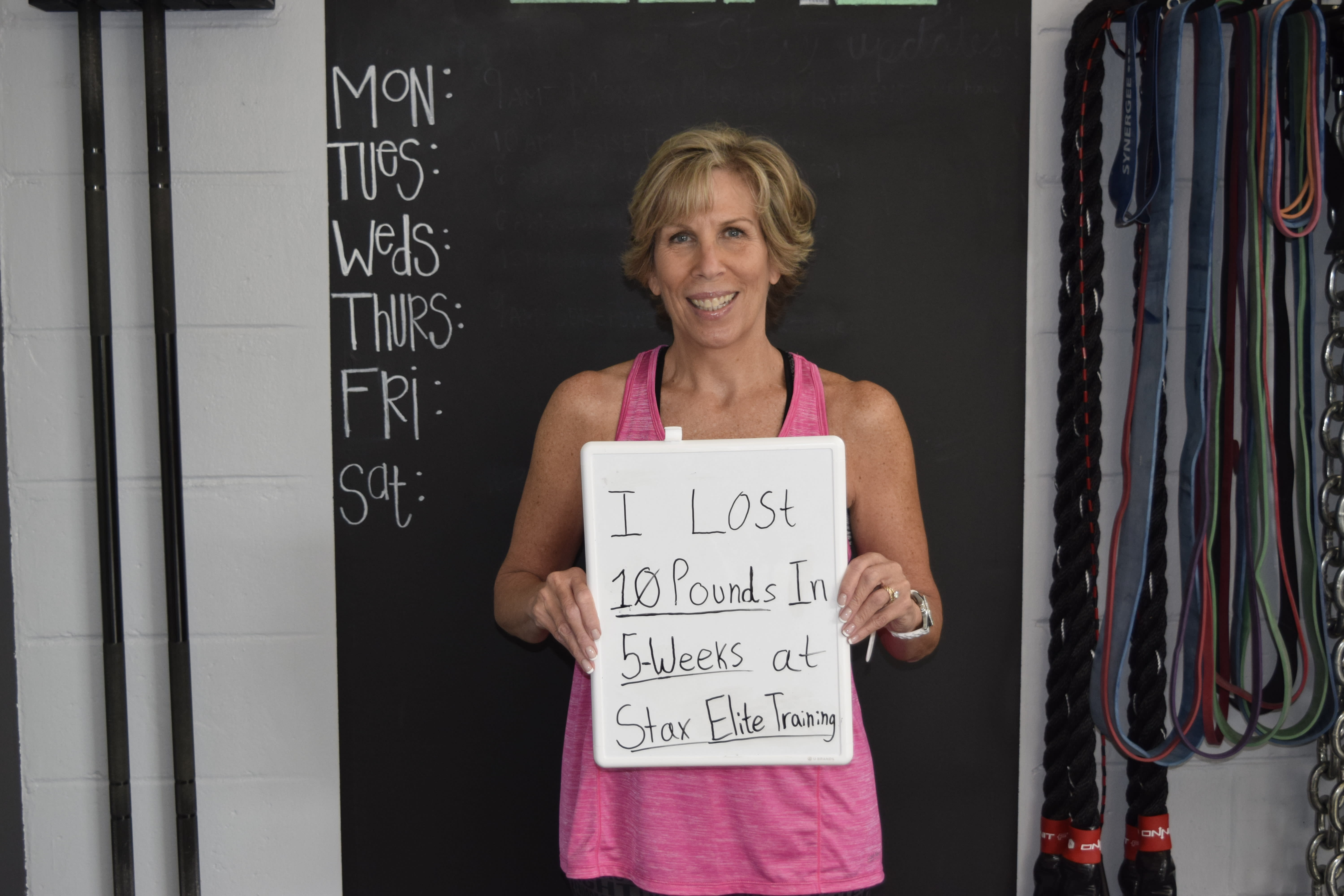 The FitFast program was the challenge that I needed to attain my weight management goals and lay the foundation to transition to sustainable eating habits. I had been working on my weight management for over a year at another gym with little to no results. At Stax Elite Training I lost 10 pounds in 5 weeks!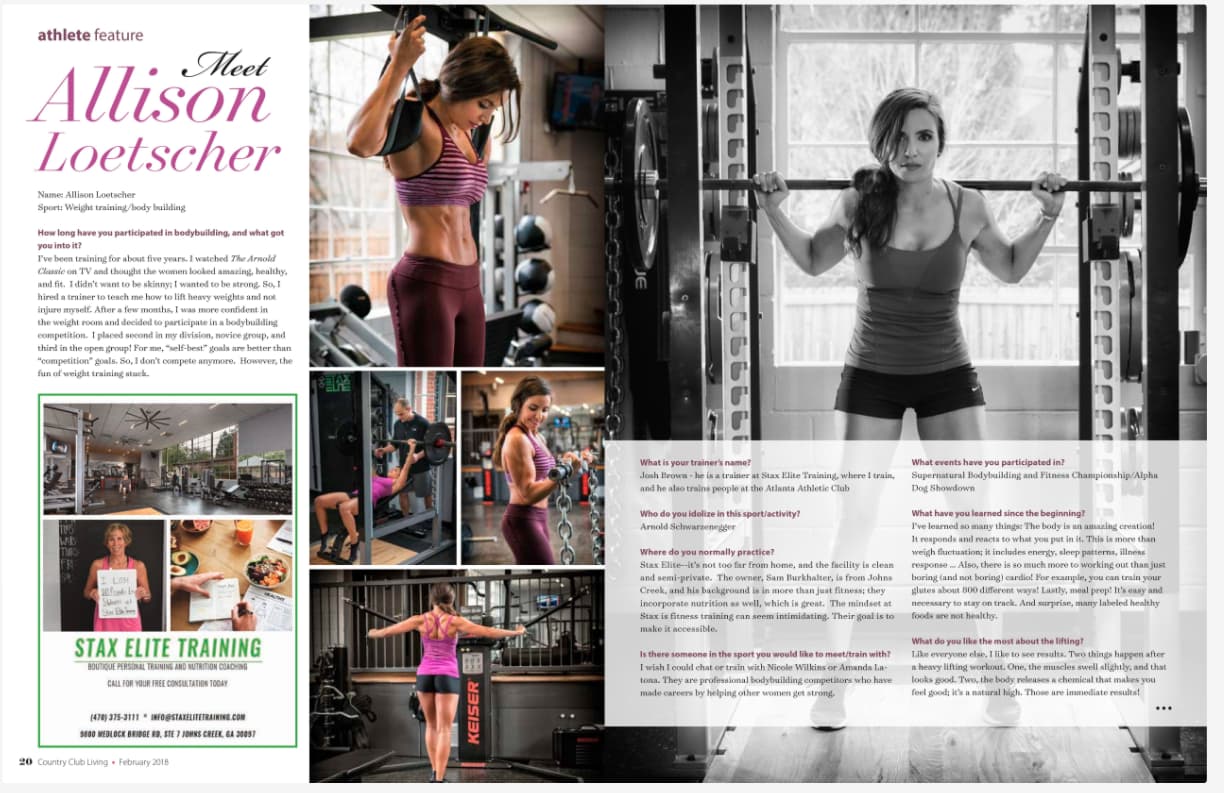 "High-end equipment, clean facility and happy, sweet, fun,knowledgeable personnel...makes you WANT to go to the gym! Josh has helped me get fast results, yay!"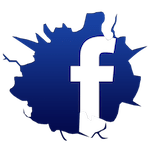 I absolutely love working out at STAX! The equipment is outstanding, and the trainers are even better. Josh Brown is the best there is; he takes time to not only evaluate and cater to your individual needs, but to push you to succeed and achieve your goals. The environment at STAX is incredible. The focus is on you as soon as you step in, and the private and personalized atmosphere makes working out fun. Couldn't be happier with my experience at STAX!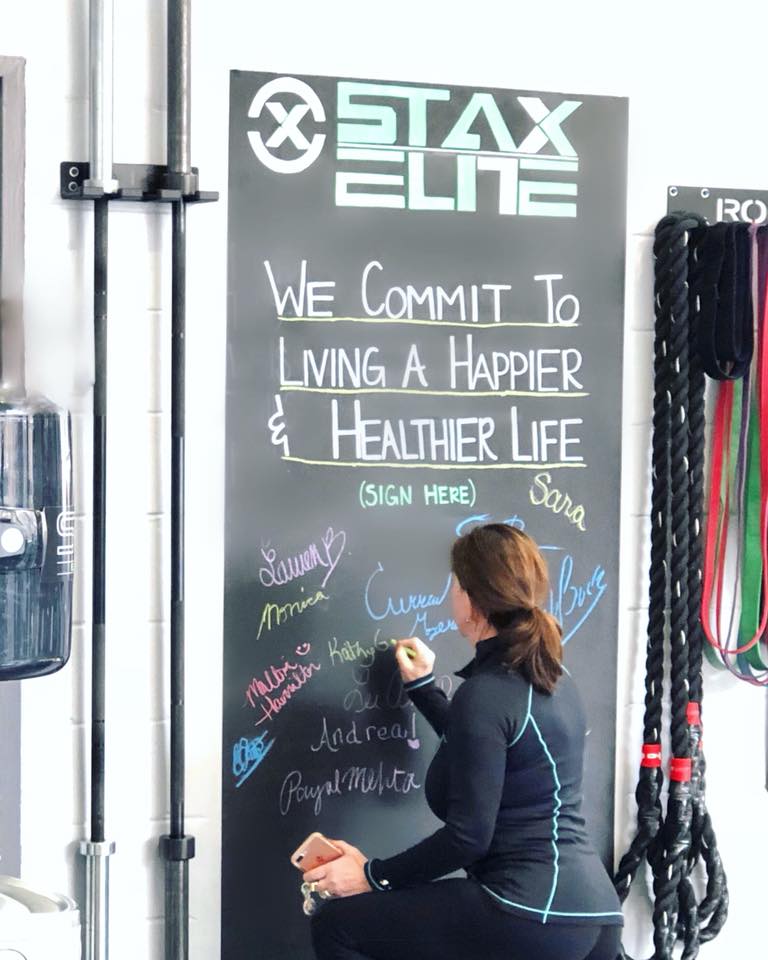 "STAX provides a well thought out fitness plan for everyone including adolescents, athletes, and training sessions that are accommodating to the aging with joint flexibility challenges! The facility is top notch with "state-of-the-art" equipment in a clean well designed private facility. I personally enjoy my workout and fitness training without interruptions from others. Goals are reached and results seen within a short amount of time due to the workout program that allows multiple sessions within the week. Way to go STAX for making workouts fun, easy to schedule, challenging and top notch!!!!"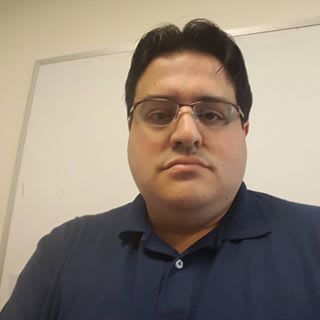 "I was looking for a gym to become a healthier me. Sam has been great. Helps me understand what I need to do to get healthier. He takes the time to explain why you are doing what you are doing. Usually I regret going to anything that requires exercise. But not here. I enjoy it every time."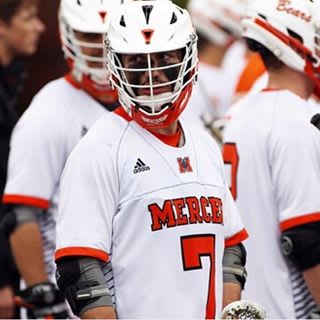 "My experience at Stax has been nothing short of perfect. I play Division 1 college lacrosse at Mercer University, and I work out with a personal trainer at Stax at least once a week over the Summer. Stax is special because there are athletes like myself that are training for their upcoming season or competition, as well as people who are there trying to live a healthier life style and get in shape. The trainers make very personalized workouts for each client's needs and goals. It is a very positive environment that encourages people to be the best version of themselves that they can be. My training has directly led to noticeable success on the field, and I plan to keep working out there after my playing days are over."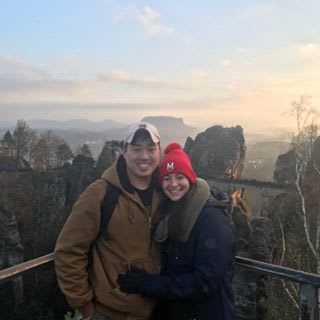 "Stax is an excellent facility for any level of workout experience. Sam is very knowledgeable and willing to work around existing injuries as well as taking steps to prevent further injury. I saw progress within 3 weeks and would most certainly recommend going to Stax Elite Training to anyone looking for training."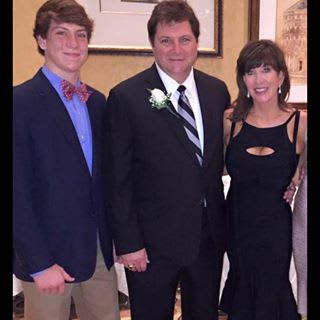 "Stax has an amazing facility with equipment I've never seen before that uses new technology to reach all the muscles that are easy to miss while using standard equipment. Also, Sam is very open and willing to help you reach your goal no matter what that goal may be and always has a very well thought out workout plan, meal plan, and recovery plans. Also, the schedule is very flexible and easy to schedule. I always enjoy my work outs with Sam and would recommend anyone who is thinking about joining Stax to definitely join as soon as they could."
"I joined STAX in 2016 and I loved it. New equipment and professional trainers that spend one on one time with their clients. The reason I joined, was because I wasn't able to get in the shape that I wanted by myself. I have several injuries and needed a professional to help me out. Sam has done a great job so far increasing my muscle strength and getting me in shape.Before STAX, I was working out at LA Fitness. I used a trainer for two sessions. He was more expensive, didn't do one on one training, and mostly was busy chatting with his buddies. I highly recommend STAX! Great people, great place to get in shape by educated trainers."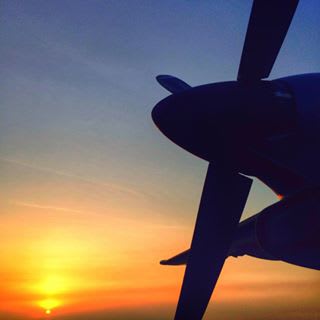 "I heard great things about Stax from a friend. I checked it out and love the place. Sam and Josh are two of the best trainers I have ever worked out with. (I travel all over the country and visit lots of gyms). The workouts are always innovative and challenging."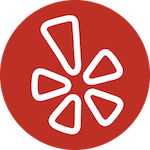 As a trainer myself, I can attest that the facility, equipment, tools and team at STAX are very conducive to the attainment of my clients' fitness goals. Sam goes out of his way to create a comfortable environment for clients and to provide whatever resources and support trainers need for success.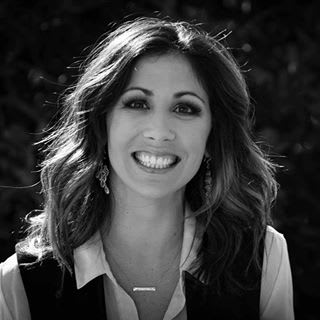 "This studio is one of my favorite places to work out. It has some of the most modern equipment and the trainers are amazing. It's also a super fun environment! I feel very comfortable working out here and excited to continue doing so."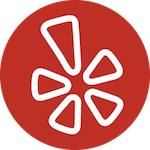 STAX has such a great atmosphere to work out in. It is so great that they have both indoor and out door spaces for training. They classes offered are exceptional and they have the BEST, TOP trainers! The training I get there is beyond awesome. They are so knowledgeable about the kinesiology and body, along with programming towards personal goals. I definitely recommend STAX!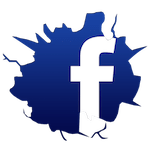 Great facility, very clean and great equipment. Josh has helped me so much. His priority has been to reach my fitness goal. Very friendly trainers! I look forward to going to the gym.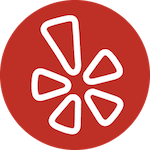 While not a resident of the Atlanta/Johns Creek area, I do travel through quite often. I needed a gym that was well-equipped and had staff that could keep me motivated. Everyone at Stax went out of their way to make it a great experience. My appointments were easy to schedule and the trainers have designed detailed workouts to target the areas I wanted to improve. The equipment is unrivaled by any training facility around, and I can tell it definitely makes a difference in my workout. While I usually workout and leave, the gym has everything you need to shower and change after a session. It is all kept very clean so you feel comfortable. The expertise of the trainers is a standout for me because they help you attack you fitness/health goals from every angle. Their advice, along with the awesome facility, keep me coming back. If you haven't checked it out, you're missing out on a great addition to the Johns Creek area.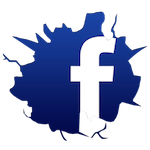 Such a great facility. The best equipment, very clean, great personnel and good location.